Nude Art - with a Message
It all started with a very simple idea.... What if one would combine elements of artistic nude photography with a motivational, inspirational, or humorous message, would use stimulating visuals to help make a point? Well, you just stepped through our doors....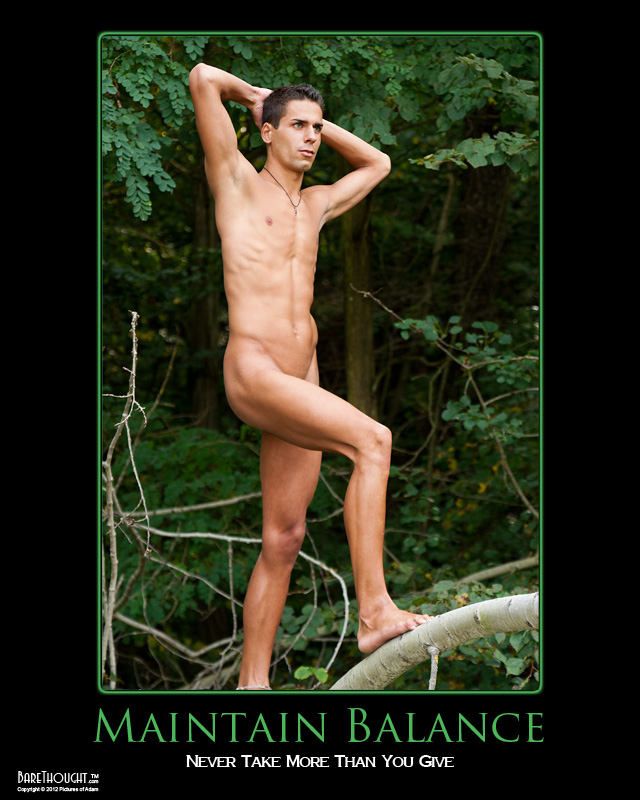 BareThought of the Month
Welcome to BareThought!
If you like to send a special message to a person you care about, or if you are just looking for an unsual piece of art, you will find plenty of choices in our Gallery, and we are adding more to the BareThoughtTM Collection all the time.
Please use discretion, our images contain non-frontal nudity!
All images in our collection are for sale as licensed downloads in our Art Store. The new 2014 BareThoughtTM Calendar can be purchased there as well.
BareThoughtTM is a subdivision of Pictures of Adam. Please contact us there with your comments or questions.
Please visit our sponsors

BareThought (TM) posters and greeting cards are now available at the Creative Male store in Miami.
Visit creativemale.com, call (305) 573-3080, or see us in person at 222 NE 25th Street Suite 106 Miami, FL 33137.